Here is a list and summary of the Compact Disks available.
To order a disk you can:
send me an email with the item wanted with CD ORDER in the subject line
or
send a check payable to "Alex Bevan"
for $15 per item plus $3 shipping to:
Alex Bevan
1162 Elm Ave.
Madison, Ohio 44057

(If you recently ordered something and mailed it to the old post office box
please resend to the above address. I'm sorry for the confusion... )


note: some of these titles are available for download at the itunes store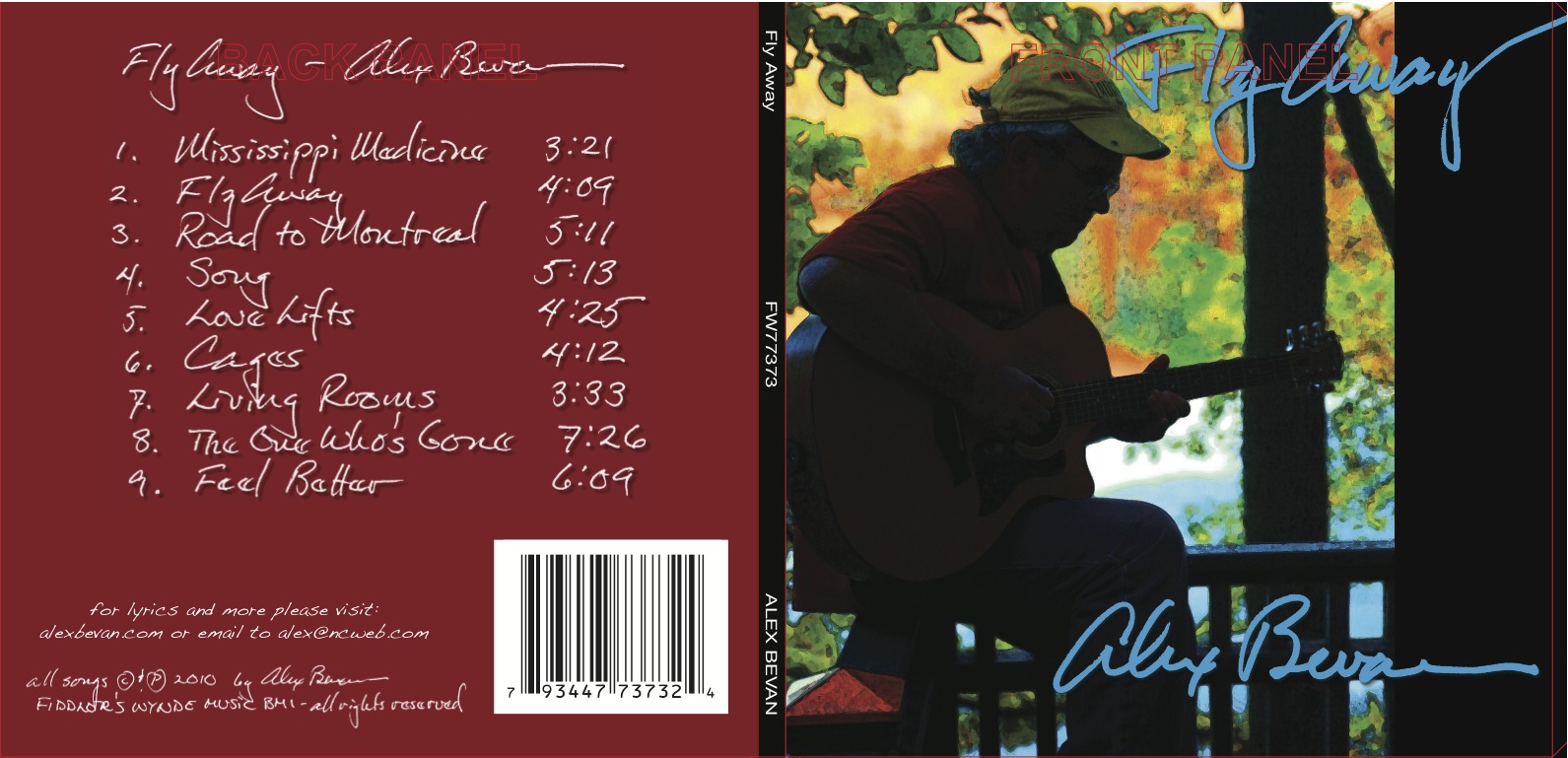 "Fly Away" will be available on September 23rd, 2010
more details soon......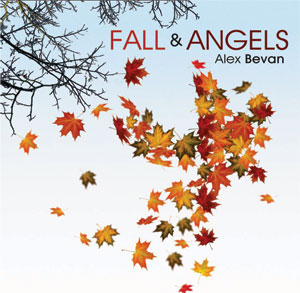 Fall & Angels - click cover for info


SPRINGBOARD released in 1976
Rainbow, Carey Come Smiling, Shadowdancer, Streamline, Sliver Wings, Try Again,
Skinny, Brand New Arkansas Traveller, Rodeo Rider, Big City Women, Shisha Dancer Waltz, Darlin'




The Grand River Lullaby released in 1979
Have Another Laugh On Cleveland Blues, The Grand River Lullaby, Autumn Melody, Jazzbo, Pass It On,
I Ain't Lonely, Sunshine Suite: Sun Chant - Sunshine - Love Light, Nobody's Fault But Mine, All My Dreams, Summer Hymn



WATERSONGS
Cordova Dreams, Prince William Sound, Copper River Float, Island to Island, Rockin' On The River, A Whole Lotta Turkeys, Middle Fork Song, Love Again/Grand River Lullabye, Shenandoah/The Long Ships, Watersongs




SORRY- THIS DISK IS NOW OUT OF PRINT BUT AVAILABLE FOR DOWNLOAD AT ITUNES.... ONCE AGAIN...SORRY.





South Shore Serenade
Welland Canal, Long Ships, South Shore Serenade, Great Lakes Song, Fish Ohio, Monster In Lake Erie, Back To Put-In-Bay, Jet Boat Boogie, Lyman Men, Erie Deary, The Guns of Erie, South Passage



Rules of the Road



Homework



Sweetwater Pete



Invitation